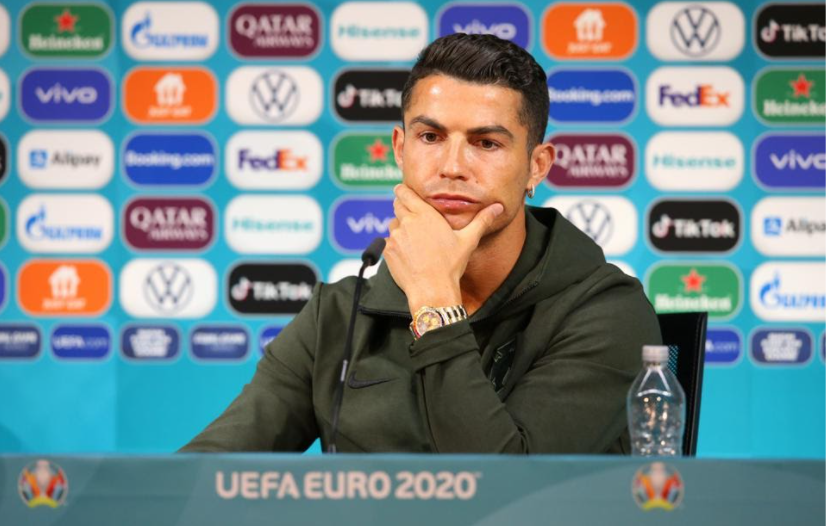 Portuguese soccer superstar Cristiano Ronaldo was preparing for a pre-match press conference before Portugal's Euro 2020 championship opener against Hungary. Before it began, the 36-year-old set aside two Coca-Cola bottles that were strategically placed in front of him; all this while seeming disgusted.
Then, while holding up his water bottle, he said "água" (the word for water in portuguese). Apparently, Cristiano Ronaldo is not a fan of Coca-Cola and he urged people to drink water instead.
What happened next? The release of a substantial amount of news articles that suggested, or directly implied, that the athlete's gesture was related to a $4 billion dollar drop in Coca Cola's market value. Some of these articles were released by major media outlets such as The Washington Post, CBS News, ESPN and Fortune.
Cristiano Ronaldo is often regarded as one of the greatest soccer players worldwide. However, is his influence so great that he has the power to single handedly depreciate the market value of a US multinational company?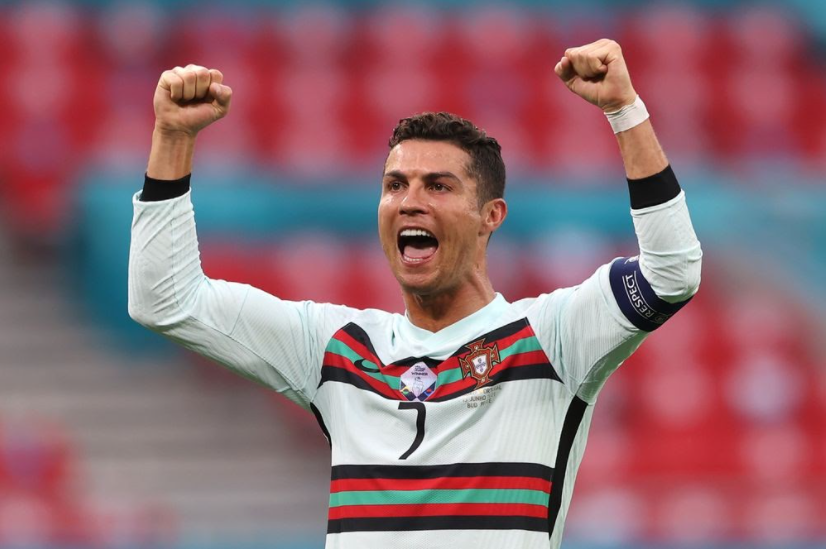 The short answer is no, Cristiano Ronaldo did not cost Coca-Cola 4 billion dollars.
Let's break down the facts. Coca-Cola closed on Friday, June 11 with a market value of $242 billion. On Monday, June 14, it opened with a lower market value of $238 billion. While it is true that Coca-Cola lost $4 billion in market value, it had nothing to do with CR7.
As reported by Forbes, Coca-Cola's market value dropped before Cristiano Ronaldo's water bottle gesture. Coca-Cola opened at 9:30 a.m. EST; Ronaldo moved the Coca-Cola bottles at 9:43 a.m. EST. If you want to learn more about the detailed timeline, you can read Forbes' full article here.
This is yet another example of why correlation does not necessarily imply causation.
So, why is this concerning? Becauses it demonstrates that even major media outlets are prone to releasing misleading news articles that further contribute to the current misinformation problem on social media. As communications professionals, it is our responsibility to ensure that the content we post is factually correct.
According to Emily Gersema, assistant director of media relations at the University of Southern California, there are a few ways in which we can stop the spread of misinformation. For instance, media companies can help stop fake news through better quality control of the content that is shared to the public.
If you want to learn more about Gersema's research, you can read the full article here.
Both as communication professionals and as consumers, we are responsible for the content we create, share and consume. Through better reading and researching habits, we could contribute to the creation of a more informed society.
About MileniumGroup:
MileniumGroup is a boutique communications, marketing and public relations agency based in Miami, Florida. With over 100 consultants, service in 10 countries in Latin America and clients such as Logitech, Discovery, Amazon Web Services, Takeda, General Motors, Cornershop by Uber and many others; the firm is focused in simplifying the journey of US based clients that aim to grow their business in LATAM.