According to Alberto Arébalos, companies should understand the fact that they are no longer in control of their reputation in a world where everyone has a voice and knows how to use it.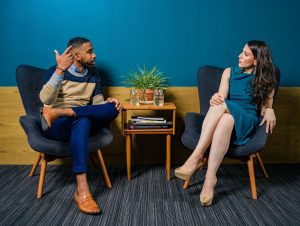 Human beings tend to be optimistic. We try not to expect the worst when we go out. We believe that we are in control of our lives and that is why we rather calmly drive a car than take an airplane trip, even though statistics show that we are much more likely to die in a traffic accident than in a plane crash.
Companies should start acknowledging that, in a world where everyone has a voice and knows how to use it, they are no longer in control of their reputation, and that impasses will eventually occur. Except for the companies or industries where the risk of crisis is highly evident (such as oil, pharmaceutical, or food industries), in the business world, there is still a firm belief that corporate communications or public relations are something expendable that serves as a "free publicity" management tool.
In fact, in many companies, the communications or public relations manager still reports to the head of marketing. Very few organizations consider communication to be a fundamental matter for their operations.
Although it seems obvious, it is still necessary to point out that public relations and marketing are separate fields and differ when it comes to aims, training, and procedures. In terms of the construction of a brand, the gap between the two is getting narrower. But it is also true that considering the escalating reputational risk in an increasingly connected world, corporate communication (or what is commonly known as the Public Relations department) needs to be seriously addressed at the management decision board and cannot be
subordinated to marketing.
Reputational risk rises exponentially when people use their ability to access, generate, and distribute information. And it is clear that the best crises are those we manage to avoid; the best reputation problems are those we didn't get to have.
Managers must understand that public relations and corporate communications exist not only to deliver a certain message but to listen to what is happening outside their company.
In other words, public relations should no longer be seen as the brands' tool to communicate with the market; instead, they are called to become the market´s microphone towards the companies. This is a major task and a great challenge for public relations in the years to come.
According to its needs, it is up to each organization to find the right balance and the exact role for public relations. However, it is true that the forces changing the way we communicate with each other are also demanding from companies a brand-new interpretation of what public relations can achieve and how it should be done.
A variety of tools are available to find out what and how much exactly is being told about a brand, and they could be useful for communication experts to build accurate (or at least fairly accurate) insights on how the audience feels about it. The internet, it has been said, is a gigantic focus group that could provide us with an enormous amount of real-time information about our brand, if seized properly.