Everybody is talking about Zack Snyder's Justice League. From a marketing and business perspective, this film is the perfect example of how to turn a failure into a huge commercial success.
Zack Snyder, considered by many as a pop culture legend, released his long-awaited director's cut of Justice League. The four hour-long reimagining of the encounter between the heroes of the DC Extended Universe was released on March 18, 2021 on HBO Max.
This film started as a vision, a mere fantasy of Snyder's passionate fandom. How did it become a reality? The answer is that it involved several factors. In short, Warner Bros. reminded us of the importance of social listening.
To understand this, let's take a look into the film's history.
Zack Snyder's Justice League. Source: HBO Max.
Zack Snyder was the original director of Justice League, released on November 13, 2017. However, following a family tragedy, he made the decision of stepping off the production. Joss Whedon, who had directed movies for the Marvel Cinematic Universe such as The Avengers and Avengers: Age of Ultron, became the man in charge of handling post-production and directing reshoots.
What was the result? A critical and commercial failure. The film received low scores from review sites such as Rotten Tomatoes (40%) and IMDb (6.2). It grossed a shy $656 million dollars worldwide after costing over $300 million dollars to produce.
Let's take into account that Whedon's The Avengers grossed $1.5 billion dollars worldwide. So, Justice League can pretty much be considered a box office bomb.
Snyder fans heavily criticized Whedon's Justice League; so much so that they pushed Warner Bros. to #ReleaseTheSnyderCut. MileniumGroup's research team found that, during the last 12 months, the hashtag has been tweeted over 88,000 times in the US alone.
Finally, after years of continued pressure, Warner Bros. decided to make fans' dreams come true. Still, this was not a cheap task. As reported by The Atlantic, the studio invested an additional $70 million dollars to make Zack Snyder's Justice League.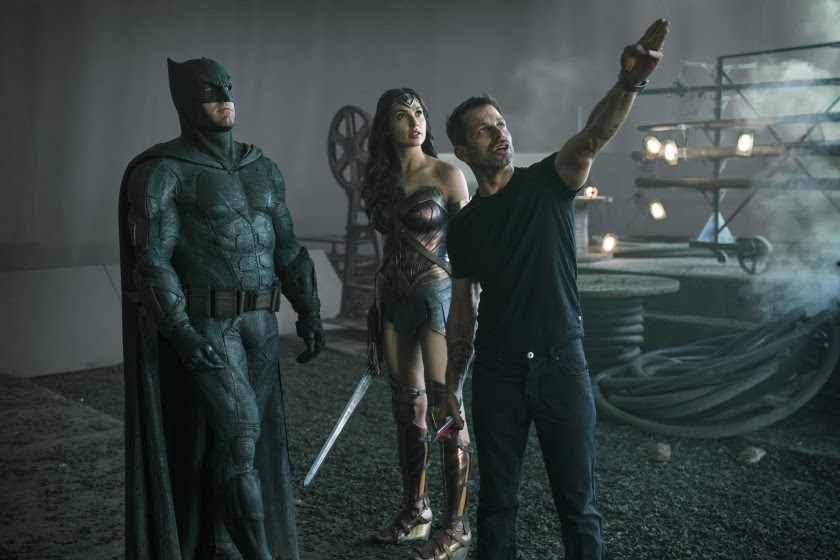 Ben Affleck, Gal Gadot and Zack Snyder. Source: HBO Max.
The film was considered a success, at least in comparison with its original version. As reported by Bloomberg, a short 10 days after its release downloads of the HBO Max app increased up to 64%. Its rating in review sites increased significantly, receiving a 71% score on Rotten Tomatoes and an 8.2 score on IMDb.
Now, why is this important? Well, for starters, it's a demonstration of the power that the public can exercise over a certain industry. But, more importantly, it's a clear example of why brands should listen to what their audience has to say.
If you work in the communications, marketing and public relation fields, you have probably heard the term social listening before.
Social listening is crucial if you want to gain insights about your brand's visibility, measure the impact of a specific campaign, identify opportunities for engagement and keep up to date with trends in your industry.
"For most worldwide known brands the challenge is different since social listening is already a reality; however it is still hard to see the business value that social listening brings in terms of reputation and revenue. Fortunately more and more brands are better understanding that it is not only about measuring but truly listening and reacting to what people are expecting from you without losing brand focus. DC Comics hit the ball hard this time, hopefully it will serve to build trust among the marketing and business community, and many more follow this best practice", says Fernando Saldarriaga, Head of Growth at MileniumGroup.
Nowadays, audiences will literally tell you what they want. The commercial success behind Zack Snyder's Justice League is yet another example of what happens when you listen to what your audience has to say and decide to act on it.
About MileniumGroup:
MileniumGroup is a boutique communications, marketing and public relations agency based in Miami, Florida. With over 100 consultants, service in 10 countries in Latin America and clients such as Logitech, Discovery, Amazon Web Services, Takeda, General Motors, Cornershop by Uber and many others; the firm is focused in simplifying the journey of US based clients that aim to grow their business in LATAM.