Dogecoin is a cryptocurrency that was created by software engineers Billy Markus and Jackson Palmer in 2013. It initially started as a joke, its distinctive characteristic is that its logo is branded with a Shiba Inu meme that was extremely popular at the time: doge.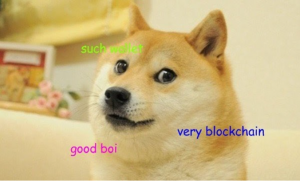 Source: TreceBits
However, Dogecoin is far from being a joke. As reported by CNN Business, the total value of Dogecoins in circulation is up to $50 billion USD. So, even though it might have started as a joke, Dogecoin evolved into something greater.
What can you use it for? Like all cryptocurrencies, Dogecoin can be thought of as an investment and as a liquid asset. In fact, some companies now accept Dogecoin as a payment method. One of them being aerospace manufacturer and space transportation services company SpaceX.
Dogecoin has gained more than 4,000 percent of its value since January. One key individual behind the cryptocurrency's massive growth is business magnate Elon Musk.
Musk has been Dogecoin's social media champion, constantly tweeting about the cryptocurrency to his 50 million Twitter followers. His tweets have the potential to skyrocket the cryptocurrency's value, and investors know this.
Do you want an example of this? Just one of Musk's tweets can increase Dogecoin's value by up to 11%.
However, Musk's public statements are not always beneficial for this cryptocurrency. While hosting the live television show Saturday Night Live, Musk and his mother had a conversation where they mentioned Dogecoin. And, while everything seemed fine during the opening monologue, it wasn't until later on the show that things got ugly.
Musk played the character of a financial expert during a sketch. After being asked repeatedly what Dogecoin was, he ultimately answered that it was "a hustle".
How did this impact Dogecoin's value? Well, as reported by CNN Business, the cryptocurrency's value was down by 40% after Musk's appearance on the show. After having reached a trading value of 70 cents, Musk's statement caused investors to sell off Dogecoin, reducing its trading value to as low as 44 cents.
Dogecoin's tumble after Musk's appearance on Saturday Night Live was reported by major media outlets such as CNN Business, Bloomberg, Rolling Stones and Reuters.
This is a demonstration of the power and relevance that traditional media, such as television shows, still have on the digital world. And, moreover, it's a clear representation of the high volatility of cryptocurrencies and the stock market.
Whether Dogecoin will reach the value of $1 USD in 2021 or not is still a mystery. However, brands can learn a lot about this particular case. It clearly exemplifies the direct relationship between traditional and digital media. Moreover, it demonstrates the relevance that traditional media still has in today's world.
About MileniumGroup:
MileniumGroup is a boutique communications, marketing and public relations agency based in Miami, Florida. With over 100 consultants, service in 10 countries in Latin America and clients such as Logitech, Discovery, Amazon Web Services, Takeda, General Motors, Cornershop by Uber and many others; the firm is focused in simplifying the journey of US based clients that aim to grow their business in LATAM.